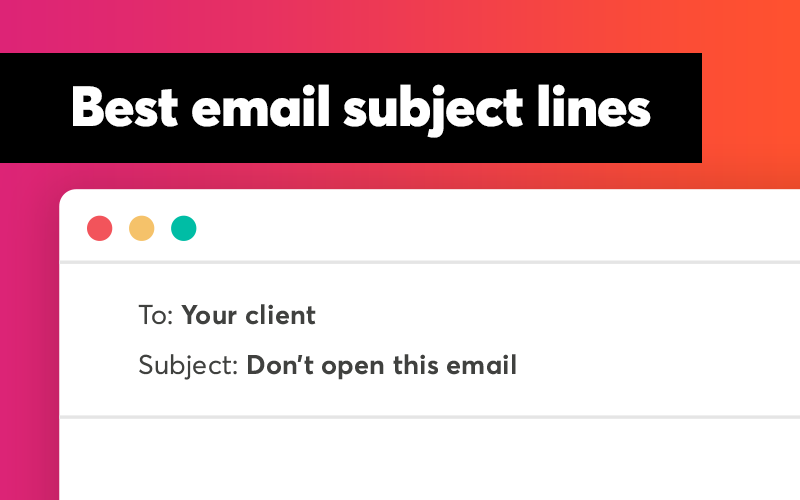 How many unread emails do you have in your inbox? Four hundred? Seven Hundred? A Thousand Perhaps, in case you're like me, and you're on numerous mailing lists, how about 4,822? This is after some Gmail Spring cleaning! What's the minimum requirement to get someone to open email? Most often, it's the email subject lines. After all, it's your first impression of an email that really matters. From the very first glance, you'll try your best to assess the content.
Are you looking to boost your email's open rates? Marketers who have higher open rates create email subject lines that attract their readers. In this post, we'll provide you with the top examples of email subject lines that will increase your open rates drastically.
Wait a minute! But what is a good email subject line? It's a line that communicates urgency, curiosity, personalization, and many more. It's your responsibility to decide what best fits your company's needs and is appealing to your target audience.
Let's examine some of the email introduction examples, which are either old or new, we're awestruck by – and also the reasons why they're great. We'll present some amazing topics that we have discovered to be fascinating.
What's the Need for a Good Email Subject Line?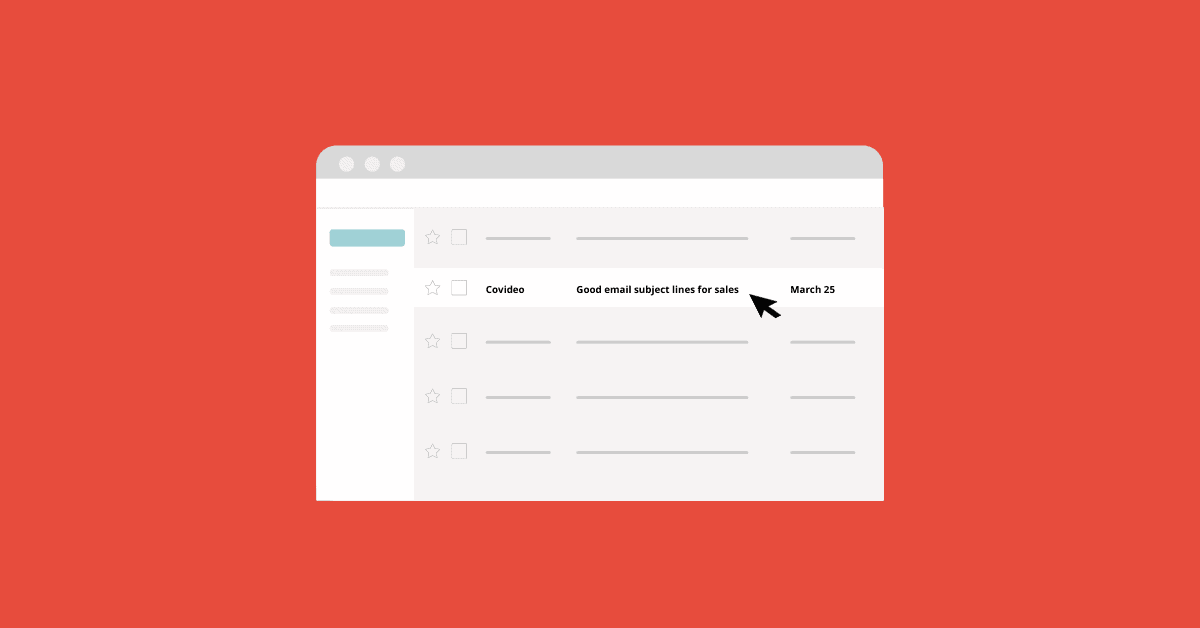 Are you aware of the fact that 47% of people who receive emails open them based only on its subject line itself? In addition, 69% of recipients label emails as spam solely based on the subject. Also, Your subject lines hold the ability to either determine the success or failure of your marketing emails.
The most effective way to compose subject lines for emails that will get more open rates (instead of being flagged for spam) is to use human instincts and psychological concepts.
The Components That Makes or Breaks Your Subject Lines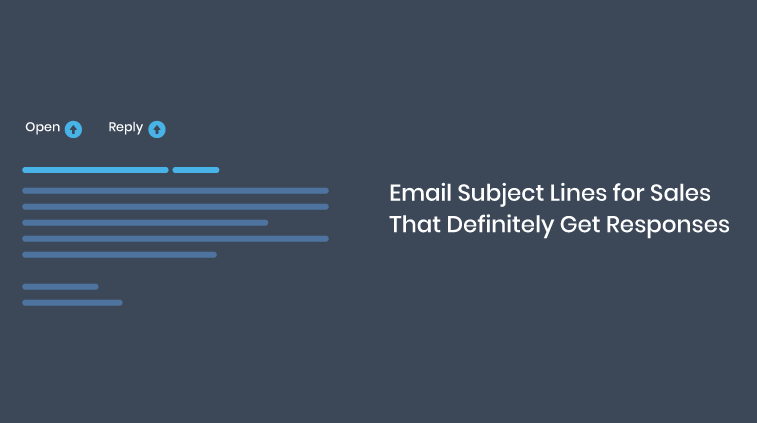 Here are the components that are vital for writing a good subject line for introduction email. It is essential that you consider them so that you can skyrocket your email opening rates.
1. Keep it Simple and Straight to the Point
There's plenty to be said about minimalistic design – your audience will need to be concise and clear in your writing because saving time is always a benefit. MailChimp conducted an analysis of email subject lines and discovered that concise detailed subject lines do better than catchy and cheesy subject lines. Some people might be offended by the suggestion that humor and imagination should be put aside when it comes to creating effective email subject lines particularly since a lot of experts in marketing say the opposite.
It's important to note that this method of writing is best suited for notifications emails, where the recipient already has an emotional connection to the content you're providing. The majority of subjects include messages or updates that relate to the user's social media activities or order status. These emails serve a particular function, which is why their subject lines need to be precise as well.
2. Generate Curiosity
Humans are naturally drawn for closure – we don't like holes in the knowledge we have. You can capitalize on this desire to find closure by keeping your subject line open to interpretation so readers are interested and will be enticed by a cliffhanger that will only be fulfilled by getting the email.
You can entice your audience by asking them a question, promising something intriguing, or even making a statement that is odd or strange.
Be aware, however, that subjects that are based on curiosity can become old quickly and are most likely to be a failure.
3. Offers & Great Deals
Do you enjoy free things? Do you love to buy items when they're available for sale? So do people from your email list.
If you're offering a free item or something that your readers might be interested in, saying that in the subject line is an effective way to get people to open the email to learn more about it.
4. Controversial or Mind-Boggling
The controversy (sometimes) can be a selling point and draws the attention of viewers. Utilizing shock, controversy or even insults in your subjects will require you to proceed extremely carefully. There are chances of openings, however, at the expense of your customers. This method requires you to have confidence that you know the preferences and expectations of your customers. It's a little bit of an investment but the reward could be quite impressive.
5. Creates an Idea of Urgency
This is by far the most effective kind of subject line that you can choose from. Subject lines that signal urgency and tell readers to act immediately. But using too many of them can result in exhaustion on the list, be careful and be sure to use only when there is the need to meet a deadline, in a small quantity, or only a limited supply.
6. Single Word Subject Lines
A highly effective approach to composing a subject line for emails is staying minimalist with simple subject lines. Google has begun to display promotional emails with an image-based design that was inspired by Pinterest. If this new design is successful and pictures are used, they will take over subjects as the primary email component.
It's only a single word however it's an emotionally significant one. What should I be worried about? Am I in danger? What's the matter? Do I have uncontrollable anxiety? Emotionally-walloping words make a big impression.
7. Social Proof
One of the fundamental characteristics of human beings is the fact that we look at the actions of others when we make decisions.
This can be leveraged in your subject lines for emails by including individuals' stories of success and names that are well-known or noting how many people are currently using a particular solution or product.
8. Keeping It Funny
If the subject line you choose to use will make your viewers laugh and they'll be compelled to click the message, then what else do you need? Have you ever had a subject line that sparked your laugh but you didn't actually take the time to read it? To be funny, you need more thinking and imagination. It can benefit your potential opening rates.
Examples of Effective Email Subject Lines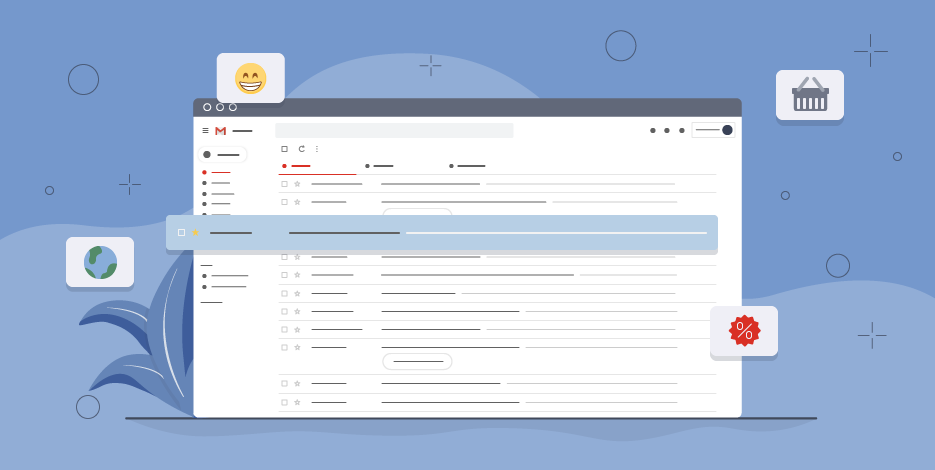 10.

 

How can You Keep Up with Digital Marketing
OPEN RATE:15.80%
Analyze: We've seen that the use of "How to" in subject lines confers authority, and attracts readers. Your readers want to know things they're afraid they'll not have a clue about. However, they believe it will be beneficial to them. In this case, digital marketing is a subject that appears to change each day. Staying on top of the latest developments within the field can be quite daunting. So content that shows you how to stay on top is extremely useful and captivating.
9.

 

My First Venture Failed Because of This
OPEN RATE: 15.92%
Analyze: While maintaining flavors of interest, I went for a more declarative approach in this. Given that the majority of our email list defines itself as a "marketer" in one form or the other, and Content is something that every marketer today loves. It was my belief that was certain that it was a good idea to take one of the most important levers in marketing and employed the famous Bill Gates idiom, "Content is King," as an enticement to make us an authority on this topic, I'd also be able to deliver important information to our readers and gain a few more opens.
8.

 

Something Big is Coming
OPEN RATE: 16.08%
Analyze: We all love teasers that are entertaining. In this line of text, the tease is in all of the screens. It's important to catch the reader's attention and keep them engaged in reading your message. Be sure your body copy of your message also pays off. You do not want to be the girl or boy who wept in the wolf, or you'll lose respect with your audience (and the possibility of future openings).
7.

 

Holy goodness… 30% OFF!! What?!

!
OPEN RATE: 17.35%
Analyze: There's a couple of positives in this line. For instance, profanity is akin to salt. Using just the right amount of it can be an excellent thing however, too much can cause harm to the experience. Although we're certainly not advocating "profanity" all the time, however, we'll use the occasional dose whenever we want to get our message to the point.
You can also earn points with your readers by including the number on your subjects. This has been proven to increase the number of people who open your emails. Bonus points are awarded for a particular number. As with the previous example, the attraction factor is high with this one.
6.

 

Three Rules for Marketing During a Crisis
OPEN RATE:19.9%
Analyze: Let's face it. The year 2020 was not a good one. Businesses across the globe had to figure out how to deal with the global pandemic and the marketing sector was not an exception. It's only natural that the basic principles were a popular topic for subjects. The main takeaway from this particular one is to ensure that you "read the room." It is important to note that this topic came up in the month of March when the pandemic was fresh in the minds of people and was more likely to be noticed. There have been ebbs as well as the flow of people who felt needing to talk about the issues of the year it was just the best time to speak about the issue. This might not have gone as well in the summertime.
5.

 

20% off. Will Be Gone Within 3…2…1…
OPEN RATE:22.54%
Analyze: Scarcity is one of Cialdini's persuasive principles and, according to my view this is the best. There's nothing better than stirring people to take action than by telling them that they'll miss something wonderful in the event that they do not. (NOTE this mail is an "closer" mail, the last of a week-long promotional intended to get people to notice that they didn't receive earlier mails. Closer mails aren't usually a big draw for clicks however, in this case, it was the usage of the simple square emoji gives the mail a boost, as it appears as if the content wasn't loading. Actually, it draws attention in the inbox more than the application of an actual emoticon. (Just be careful not to rely on this strategy overly. Similar to crying in the wolf's ear, it becomes less effective.)
4.

Good-Bye

?
OPEN RATE: 25.12%
Analyze: The ultimate goal of an email message is to encourage readers to open the mailer, and sometimes, less is more. With a short, three-letter question, this subject line will be capable of standing out in an inbox filled with others with longer, generic subject lines.
3.

 

Get Certified in Content Marketing for $195?
OPEN RATE: 25.27%
Analyze: That question mark isn't a coincidence. This Content Marketing Mastery certification course is among our most sought-after courses, and it's always a huge incentive for our subscribers whenever we make it available for sale. With 61% off the usual cost of $495 lots of people took advantage of this offer. To entice people with a discount this magnitude raises one to think: "Why now?" They're aware of the fact that they'd like it. They're searching for an incentive to purchase it. That's the reason they clicked. People who are cold click to make the same. Therefore, the question in the subject line, which marks feeding both requires.
2.

 

CLOSING DOWN 3…2…1 …?
OPEN RATE: 28.08%
Analyze: Again, scarcity is a major motivator. One-minute Facebook video Ad Playbook is one of our most loved playbooks however when we claim that we're closing down a sale in the real world, we're talking about it.
1.

 

Final Chance to Get Access For Free!
OPEN RATE: 34.53%
Analyze: Combine scarcity, the use of an emoji that is powerful, and the promise of access for free for one of our most popular products, and you've got an ideal recipe for the greatest open rate we've seen in 2020.
Why are Most of the Emails Terrible?
Are you having issues with your open rate for emails? Making your subject lines more appealing can help, however, there are other variables to consider, including:
Does the email display? If your email does not read well on the device of the user they won't bother to read it.
Are you becoming an annoyance? If you've been sending out emails every day and they're annoyed and will be less likely to read your emails when you've become an issue.
The date you sent the email? Many people don't look at their email as often on weekends.
The quality in your mailing list. Is this a well-designed, targeted email list? If it's not high-quality this could reflect in how many people open your email.
Hope we've provided the information you require to create an email subject line that is eye-catching. These tips for marketing emails can help increase opening rates, but it's up to you to sustain your readers. Best of Luck!