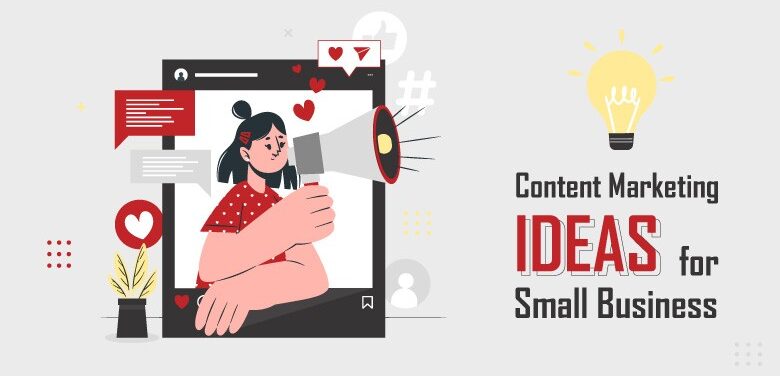 Looking ahead to 2023, content marketing will be an even more important tool for businesses looking to connect with their audiences. By creating valuable, engaging content, businesses can reach new customers and create content marketing relationships with them. In addition, it can help businesses boost their SEO rankings and generate leads. 
But what is content marketing, and why should you start using it? In this blog post, we'll discuss the benefits of content marketing for businesses in 2023. So read on to learn more!
What is Content Marketing?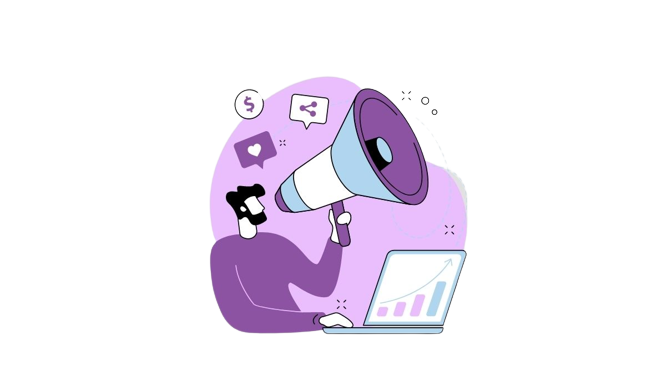 An audience-centric approach to marketing, content marketing focuses on creating and distributing valuable, relevant, and consistent content to drive profitable customer action – namely, attracting and retaining a clearly-defined audience.
Through consistent creation and curation of relevant and valuable content, content marketing aims to attract and retain customers, and thereby change or enhance their behavior. A loyalty campaign is designed to create loyalty and preference for a company's goods and services.
Content marketing has become one of the most popular methods for building brand awareness and generating leads in recent years. In fact, according to the Content Marketing Institute, 86% of B2B marketers have increased their content marketing budgets in the past 12 months. 
Why Is Content Marketing Important?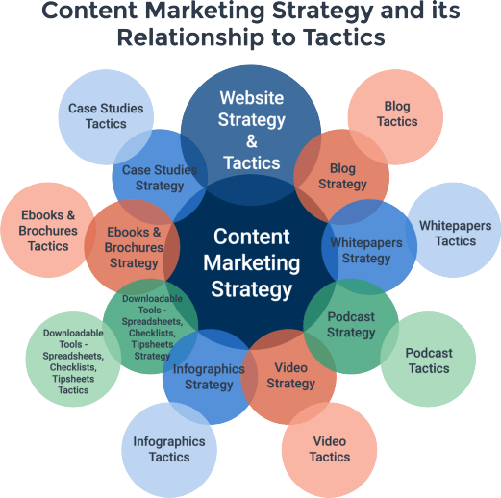 In a world where attention spans are getting shorter and there is an increasing amount of content competing for people's attention, it is more important than ever to make sure that your content is engaging and relevant. 
By aligning the content you create with your customer's interests, you can create content that is not only interesting but also useful to them. Good content marketing can help you build trust and credibility with your target audience, which can lead to improved sales and loyalty. In short, content marketing is important because it helps you connect with your customers and build relationships with them. 
How Startups Will Get an Advantage With Content Marketing?
Content marketing can go a significant step in building an enduring connection between your company, its customers, and the people you interact with. You have the opportunity to connect with your prospective customers and address the burning questions they have. By producing valuable content without needing anything in return, you earn confidence from your viewers significantly faster and deeper.
If your customers trust you, they will be more likely to trust you and seek guidance and suggestions. Create new and engaging content regularly, and your customers will be more impressed with you, which will improve your standing.
Your content will forever be connected with your brand and business, so always ensure that the content you release to the world is of high quality and expresses your opinions and thoughts.
Boost Conversions with Content Marketing
Content marketing is an essential tool for any business that wants to boost conversions and grow its online presence. By creating engaging and informative content, businesses can attract new prospects and build trust with their target audience. When done correctly, content marketing can be an extremely effective way to generate leads and drive sales. However, it's important to remember that not all content is created equal. In order to be successful, businesses must focus on creating high-quality content that is relevant to their target audience. 
Additionally, they must ensure that their content is properly optimized for search engines and easy to share across social media. By taking these steps, businesses can set themselves up for success with content marketing.
If you're looking to improve your social media traction, content marketing is a great place to start. By creating and sharing high-quality content, you can attract new followers and encourage existing ones to engage with your brand. Here are a few tips to get the most out of your content marketing efforts:
Define your audience: Who are you trying to reach with your content? Knowing this will help you create material that appeals to them.
Use a mix of visuals and text: People are visual creatures, so incorporating images, infographics, and videos into your content will help it stand out from the sea of text-based posts.
Better Audience Retention
In order to best engage your audience, it is essential to understand how they interact with your content. Are they finding your content through social media? Do they prefer long-form articles or video content? Once you have a clear understanding of how your audience consumes content, you can begin to tailor your content strategy accordingly. For example, if you know that your audience frequently visits your website during their commute, you can make sure to post new content in the morning so that it is waiting for them when they arrive. 
By understanding your audience and providing them with the content that they crave, you can ensure better engagement and retention rates. In turn, this will lead to increased brand loyalty and ultimately more sales. 
Enhances Your SEO Efforts
Any business with an online presence needs to make SEO a priority. After all, without good visibility on search engine results pages, it will be hard to attract new leads and customers. However, simply optimizing your website for the right keywords is not enough – you also need to create engaging content that will capture attention and inspire action. This is where content marketing comes in. By creating quality blog posts, infographics, videos, and other forms of content, you can not only improve your SEO efforts but also build trust and credibility with your audience. In today's crowded online landscape, a well-rounded SEO strategy is essential for any business looking to succeed.
Lead Generation
Content marketing is a powerful tool for lead generation. By creating valuable content and making it easy to find, you can attract potential customers to your site and persuade them to take the next step in the buying process. Done correctly, content marketing can be extremely effective in generating leads and driving sales. However, it is important to bear in mind that not all content is equally effective at generating leads. To be most effective, your content should be targeted at your ideal customer and offer something of value that they will find helpful or interesting. By creating content that is relevant and engaging, you can maximize your chances of generating leads and driving sales.
Strengthen Bonds
Your content can provide your customers with an understanding of the person and what's behind the company's name. If you design your content properly, they will get to know your personality and also your knowledge in your field.
The kind of content you share and create must be professional but not snobby or too "fancy." Create content that the viewers feel a strong connection with and appreciate its importance, and a bond is made. It's indeed an online connection. However, it's a connection nevertheless. Strong bonds with your clients can give you a huge advantage over your competitors. This is among the major reasons that content marketing is crucial.
Brand Awareness
Brand awareness was mentioned earlier, and we'll cover this topic again since content marketing aids with this element of your plan. Content is the best option for increasing brand awareness and reaching out to a larger public.
Although word-of-mouth marketing is fantastic, it's not as suitable for digital marketing. However, it's still possible not to use the same old strategies. Content marketing puts your brand's name on the map and places it in front of prospective customers so that it doesn't make them feel pressured.
Videos are a great way to increase your brand's visibility. It is particularly beneficial for promoting brand recognition. It will precisely describe your service or products while providing entertainment to your customers. The brand's recognition takes time to be noticed; therefore, be patient and determined, and you'll reap benefits.
Also read: Biggest Social Media Influencers on Instagram
Educate Audience
Content marketing's primary focus is on your clients, and with well-planned content, they'll become aware of your business. Your content should answer questions, ensuring that once the audience has left your page(s), they're educated. The sharing of information about your business is possible in numerous ways. You can publish all sorts of information associated with your company's image and your business. If you can provide more worth to your customers with the value that you can provide your customers, the more knowledgeable your customers become. This is a win-win for everyone because your customers will understand why they are eager to be a part of your business.
Link Building
To drive more visitors to your website and pages, you require links scattered across the web. One method to achieve this is to provide other websites a reason to connect to your website. Create amazing content that people would like to be associated with and will hyperlink to your website.
This is a great method of increasing your brand's visibility, authority, and appeal. It may require some tweaks but produce good high-quality content, and you're on your way to increasing the number of hyperlinks to your site. Content marketing is about more than just letting your customers know that you've got an excellent item or service. People need to understand that their experiences and opinions are valued.
How To Make The Most of Content Marketing?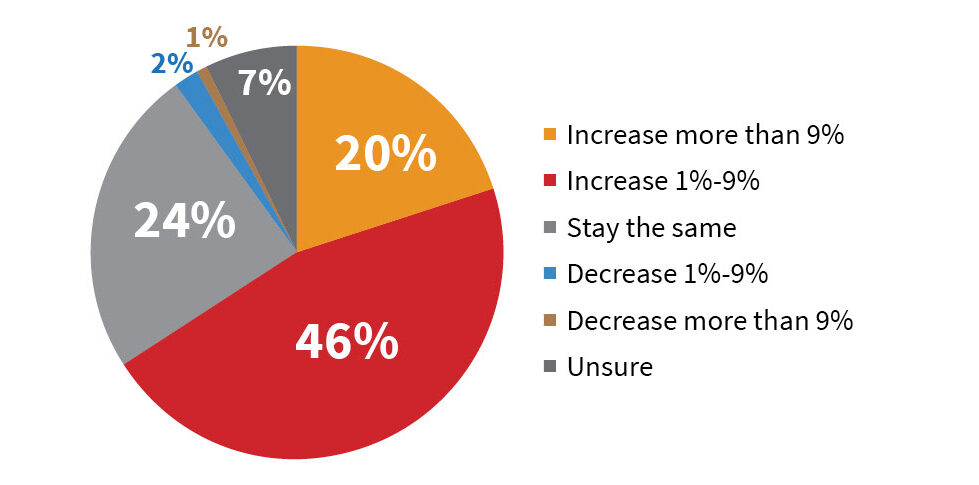 If you're aware of the advantages of content in marketing, we can look at some of the ways you can make the most out of this strategy for marketing. Naturally, lots of planning is involved in the content marketing strategy. Without a solid plan, it's impossible to enjoy the benefits discussed here. Here's what you must think about when you begin to build your plan:
Content Marketing Goals
First, you must be clear on what you want to accomplish with what you're writing. If you are clear about your goals, you'll be able to concentrate on the things that are related and essential and get rid of things that don't matter. You won't become distracted or spend time on things that aren't beneficial to you.
For instance, you may require to increase users to your website. In that case, develop content that can accomplish this aim. If you're trying to boost the brand's visibility and authority, the way you approach your content should differ.
To get the most effective outcomes, you must know the needs of the people you want to reach. It is essential to be aware of what they like, dislike, and what drives them. This way, you'll be able to tailor your content to address your viewers' questions, encourage them to join you, and much more. Spend the time it takes to learn about your audience . Don't skip this aspect of the content marketing plan.
Target Audience
We have mentioned that you must understand your target audience to identify the objectives you want to achieve with your online content. What can you do to achieve this? There are various ways to begin to get to know your customers.
It is a good idea to start by placing yourself in clients' shoes. You should clearly understand their requirements and issues in your field. Be specific. Does your target audience want fast service, or do they want more 24/7 customer service?
Are they suffering from special requirements? Do they have parents with high-risk teens? Or perhaps they are just beginning the family? Are you targeting your audience with aesthetics or value? Do they prefer something that is designed to last for a long time or one that is attractive?
These are the kinds of questions that can explain the type of audience you'll cater to for your content. Another method to determine your target market is to look at your customers. What do they share in common? Take a look at the broad and the specific similarities among your customers.
We also suggest that you check out your competitors. Look at their websites and what they post on social media, and look at their top-selling products or services.
This will give you an idea of the demographics you want to target and how they behave. Analyzing your competition can help you discover strategies to make your brand stand out from the rest of the pack.
Create Evergreen Content 
The goal is to create content that is never obsolete. Evergreen material will not be of any use for your target audience regardless of how long passes. The goal is for your strategy of marketing through content to remain effective for a few weeks or months.
If you do it correctly, you can make it important and useful even years further on. (But it's not something you need to worry about while figuring out the content strategy you're planning to implement so long as it's useful for a couple of months at the very least.)  It's a bit difficult to master because You have to keep in mind that the customers will view this information in years to come.
If you can most likely address your audience's problems and issues, you'll develop material that will last forever. Certain content may be sensitive to time and cannot be expected to remain relevant for a long time. However, try to make the majority of your content continuously relevant. In general, content that offers information and knowledge tends to be timeless. One benefit to this kind of content is the possibility of reusing it and drawing attention to it earlier.
Personas
If you've got a clear notion of the group, you're ready to move to the next step of developing personas. Personas are more specific and detailed descriptions of your target audience. It is recommended to use magnifying glasses to look at the persona you've established. By creating personas, you will begin to understand your target audience deeper. This means that you'll be able to develop content that truly connects to your audience.
Personas go beyond an inventory of attributes. They are also a glimpse at the people behind the statistics and analytics. When you employ personas and personas, your marketing content will be more precise. For instance, it's simpler to write content targeted at '30-year-olds who enjoy playing golf and drinking Energy drinks' rather than for golfers'.
Also read: 

How to Create a LinkedIn Marketing Strategy – 12 Easy Steps
Bottomline!
Although the benefits of content marketing will continue to be seen in 2022, businesses should anticipate that changes in how customers consume information will require them to continually adapt their strategies. By planning ahead and using a variety of content formats, businesses can ensure they are reaching their target audience and generating leads through this effective marketing technique. What type of content do you think will be most successful for your business in 2022? Let us know in the comments. 
Looking for a magnificent content marketing service provider? Get in touch with us now!