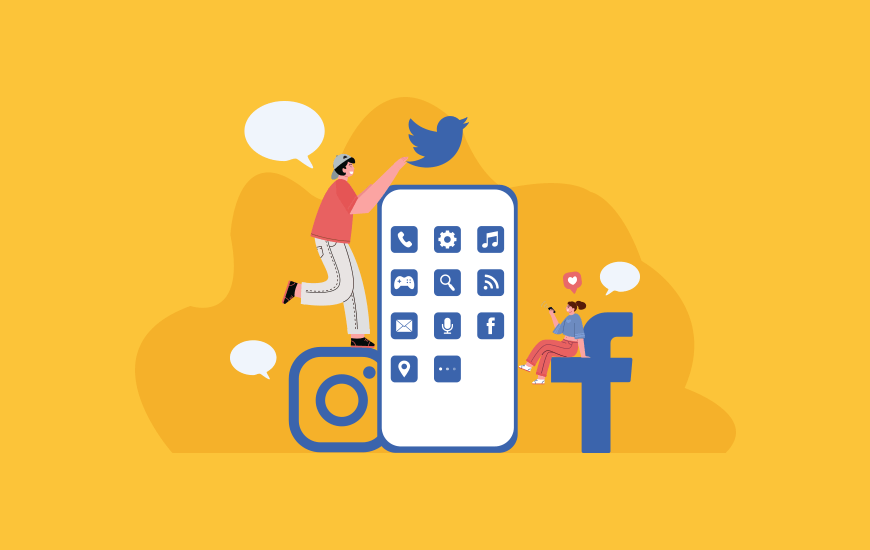 It would not be an exaggeration to say that most people spend a significant portion of their lives on social media. In today's world, no way. People's lives and everyday routines have become inextricably linked to social media. Some people are so addicted to it that the first thing they do when they get up is checking their social media accounts. In such a world, it is important to know about the trending social media ups and downs. Also, whats popular right now and what we can expect in the future.
In a very short period of time, social media has managed to become an important part of our lives. What began as a way for friends and family to remain in contact quickly evolved into a conduit for companies and enterprises to engage with their target audience through well-crafted social media campaigns.
Not only that, but new platforms appear to launch every other week! While some slip into obscurity, others emerge and totally alter the existing quo. Take, for example, TikTok. The bite-sized video platform only started in the United States in 2018 but has already surpassed 1.5 billion users, implying that 32% of the internet has downloaded the app. It is expected to be neck to neck with Instagram in terms of overall users, and it outpaced Facebook in terms of downloads last year.
List of 2022's Top Social Media Trends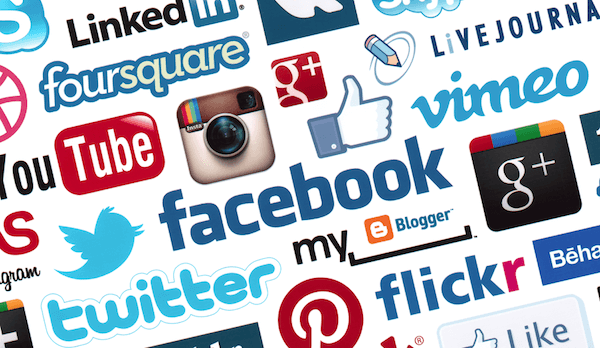 In the wake of the pandemic, marketers will turn to social media to meet two equally urgent objectives: deliver short-term ROI through targeted performance marketing tactics and create innovative digital experiences that create long-term loyalty by returning discovery, connections, and fun to the customer experience.
This year, a tremendous increase in social media use provided a plethora of new options for companies, but many missed the point by getting in too fast. To break through the wall of apathy, smart companies sat back and listened, then won with innovative, original methods of entering into the social discussion.
If you're seeking the newest social media trends for 2022, you're in luck. We've compiled a list of trending top to keep an eye on in order to help you adapt and develop.
TikTok's Cross Posting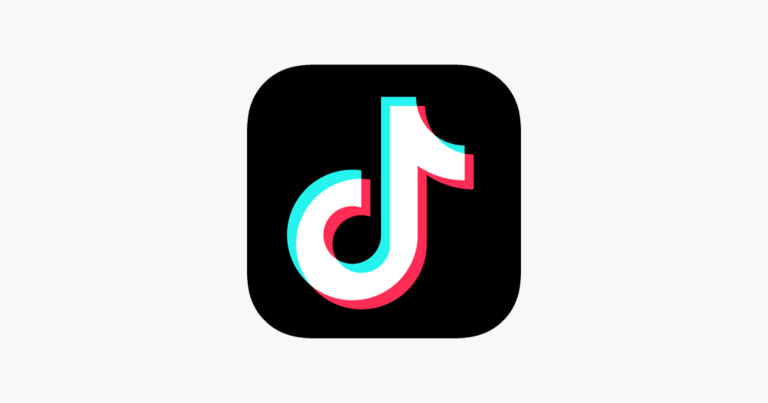 TikTok is undeniably dominating the internet world right now. But, luckily, this doesn't mean you have to quit your other platforms where you've worked diligently for years to create a following. Instead, we're seeing companies and people resharing their TikTok videos across various platforms in order to maximize the reach of their content production efforts.
TikTok provides the ability to produce snappy, short-form videos that are not available on any other social media site. Marketers are increasingly sharing videos created directly within TikTok across their Instagram, Facebook, and even Twitter accounts. Even the world's biggest TikTok stars re-post their material on Instagram on a regular basis, reminding us not to put all of our eggs in one basket.
Live Streams
During the global health crisis of 2020, several companies went digital in order to preserve social distance and avoid the spread of COVID-19. Face-to-face meetings became Zoom conferences, and live concerts became live streaming of musicians performing from their homes.
As a result, there is an increase in the usage of social media's live streaming capabilities. Facebook chat and live streaming usage skyrocketed, particularly in COVID-19 hotspots like Italy. For example, in only a week, the number of views on Instagram and Facebook Live more than doubled.
Ephemeral Content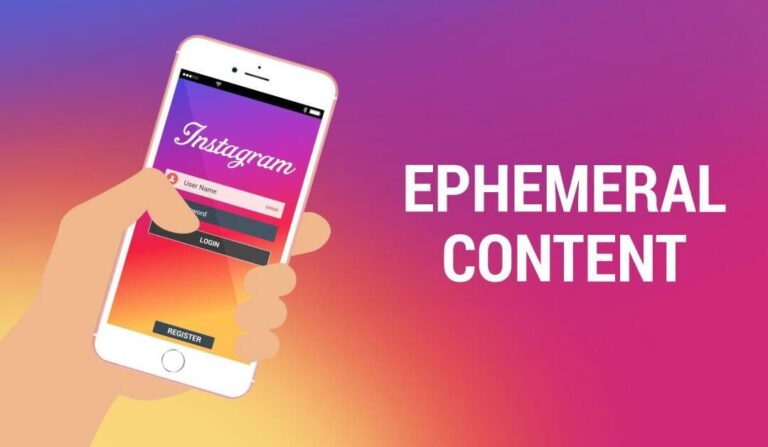 If you're unfamiliar with the phrase "ephemeral content," you could get a better understanding of it by thinking about social media. Yes, we're referring to the popular short-duration material that disappears after 24 hours, also known as Facebook and Instagram Stories.
Stories are entertaining, interesting, and keep people on their toes, literally! Brands are experimenting extensively with the "Story" function on Facebook and Instagram in order to provide their consumers with a glimpse into their world.
Although photos, videos, and written material continue to inform everyone about new products, special offers, and other public announcements, brand tales are intended to be more casual and personal.
In the coming days, customers should expect many different ways of interacting with brands, including polls, trivia games, "behind the scenes" look into a company, office tours, and other engaging material.
Instagram Stickers
Stickers are a great method to increase engagement and spark conversation with your audience. This applies not only to photo content but also to video. Indeed, data indicate that films with stickers perform better 83% of the time.
For a long time, stickers such as location, mentions, and hashtags have been popular ways to improve the reach of your posts. However, there is a slew of new stickers that have been released in recent years. These include questions and polls, which are both effective techniques for increasing audience engagement. Another recent sticker is the 'DM me' tag, which when clicked initiates a direct chat with your account.
Virtual Reality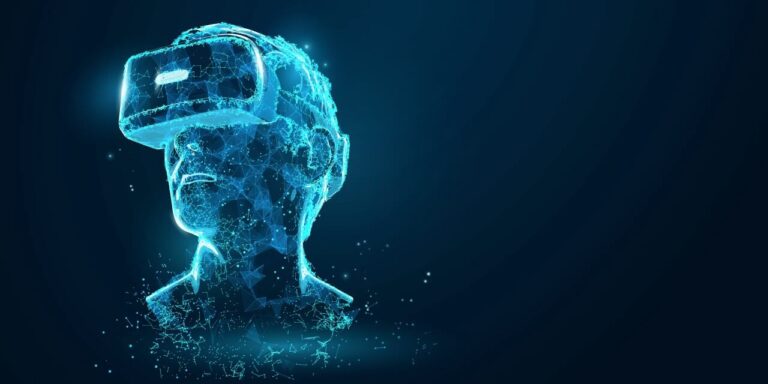 People are seeking more meaningful relationships digitally in the midst of stay-at-home directives and the necessity for social distance. One of the current technology advancements that can supply them with those encounters is virtual reality (VR).
Interacting with others via VR gives you the impression that you're truly in the same room with them, even if they're on the other side of the planet. This is the type of encounter that people require when they must socially separate themselves.
Social Media Chatbot
Nobody wants to waste time engaging with a brand's customer care department through generic automated communications. This is the same notion that many people get when they hear about chatbots.
Fortunately, chatbots in 2022 and beyond are not here to waste people's time but to provide faster resolutions. AI-powered chatbots can accurately comprehend your questions and problems and provide you with the finest solutions in seconds.
Content in Game
With more time on their hands than ever before, companies have devised innovative new methods to amuse their fans. Gamified content is one social media trend that has emerged as a result of this, particularly on Instagram. Quizzes, bingo, and 'choose your own adventure' style postings are great ways to increase participation in your posts.
'Stay at home with' messages are a popular genre that has exploded throughout the social distance era. As seen in the Teen Vogue example above, this motivates followers to pick their 'home' based on which people are in this. In this case, the post elicited hundreds of comments from people eager to share their favorites.
Influencer Marketing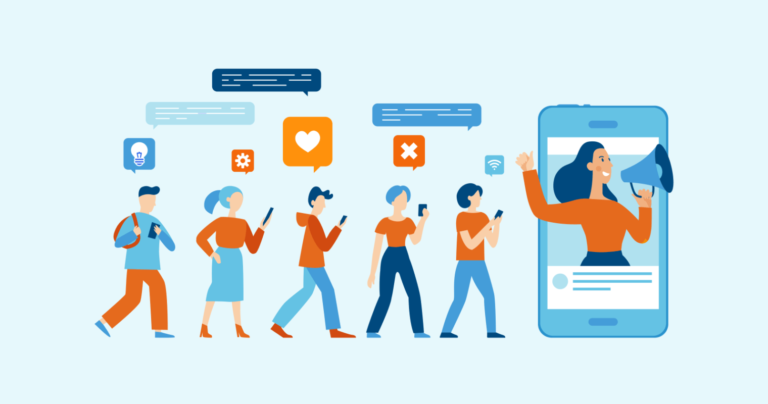 Influencer marketing has dominated 2019 and will continue to do so in the next years. The manner in which businesses and influencers collaborate, on the other hand, will alter in the coming days.
Brands will now cooperate with influencers across a period of social media marketing posts rather than just one. They will work equally hard to promote the material generated by these influencers.
To increase inclusion and openness in their marketing activities, larger businesses are expected to work with micro-influencers and niche bloggers. This also implies that businesses will be more cautious when selecting influencers and will crack down on imposters who rely on phony followers.
Influencers can no longer get away with publishing photographs of themselves with sponsored items or services when recommending them. They must also invest equally in brand content development, concentrating on long-form content, how-to videos, demos, and picture stories.
Augmented Reality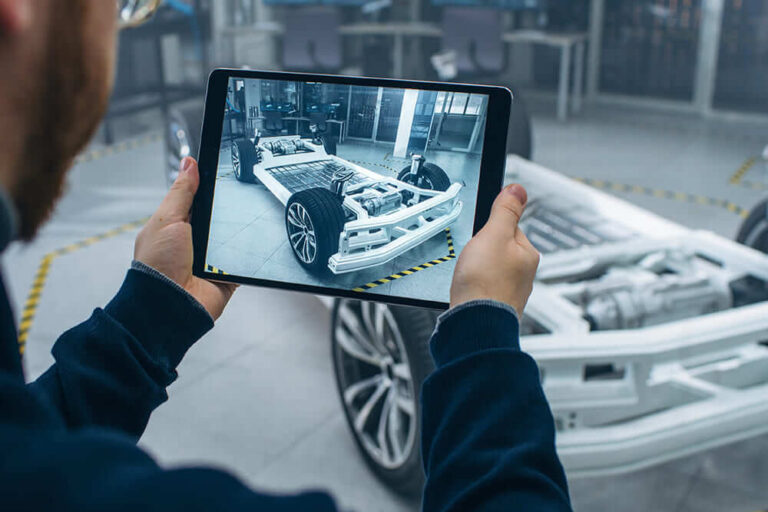 With over 500 million people using Instagram Stories every day, companies must stand out more than ever. AR (augmented reality) filters are one method that corporations and marketers have used to create eye-catching content. When capturing a photo or video in storytelling mode, they may add interactive designs and other visual components.
This is not only a fantastic method to generate beautiful content, but it is also an amazing approach to increase brand reach and visibility. Companies may develop their own AR filters and submit them not only to their own profile but also to the filter library as a whole. This would enable billions of users to utilize your filter on their own material, with your permission.
Social Commerce
Given the significance of social media in purchasing choices, this might be the ideal tool for marketers to capitalize on in 2022. Keep in mind that 54 percent of social media users conduct product research on social media. Furthermore, social media referrals can impact the purchasing decisions of 71% of consumers.
And when you factor in social commerce, you have something that simplifies and shortens the consumer experience. When your target audience sees a product they like on social media, they no longer have to go to the website and look for it. They may purchase it directly from the site, which is expected to minimize the number of abandoned transactions.
Video Content
Video content is now the most engaging type of material, and it is here to stay in the long term. In reality, companies are quickly moving to and emphasizing video content above textual material and pictures.
Many companies are also considering offering premium video-based content to better engage customers. Videos can immediately capture viewers' interest and keep them glued to the screen.
Pinterest
Pinterest is not a new phenomenon; it has been around for more than a decade. Increased time spent at home during COVID-19, on the other hand, has given fresh vitality to an old-school platform. During self-isolation, the app's use soared internationally, with a record weekend for saves and shares in late April. As a result, Pinterest launched its 'Today' page, making it even easier for users to locate ideas that are relevant to them.
With video just getting started on Pinterest, this is a wonderful opportunity to make use of the platform's benefits—whether that's through lessons, product tours, or simply generating more eye-catching pins.
Check out the Latest: Lead Magnets For Your Brand
The End
There are a lot of social media trends that will dominate the year 2022 and have a significant influence on both consumers and companies. If you haven't already adapted to these new trends for the year, now is the time to do so in order to leverage your brand on social media and stay ahead of the competition.
Anticipating today's social media trends might help you establish a better presence in the future. You'll know exactly what to look out for and how to adjust your social approach based on current social trends.
While these social media phenomena are fresh and notable, they are unlikely to fade very soon. They will continue to pave the way for fresh innovation in digital media, making them far more than fleeting fads.