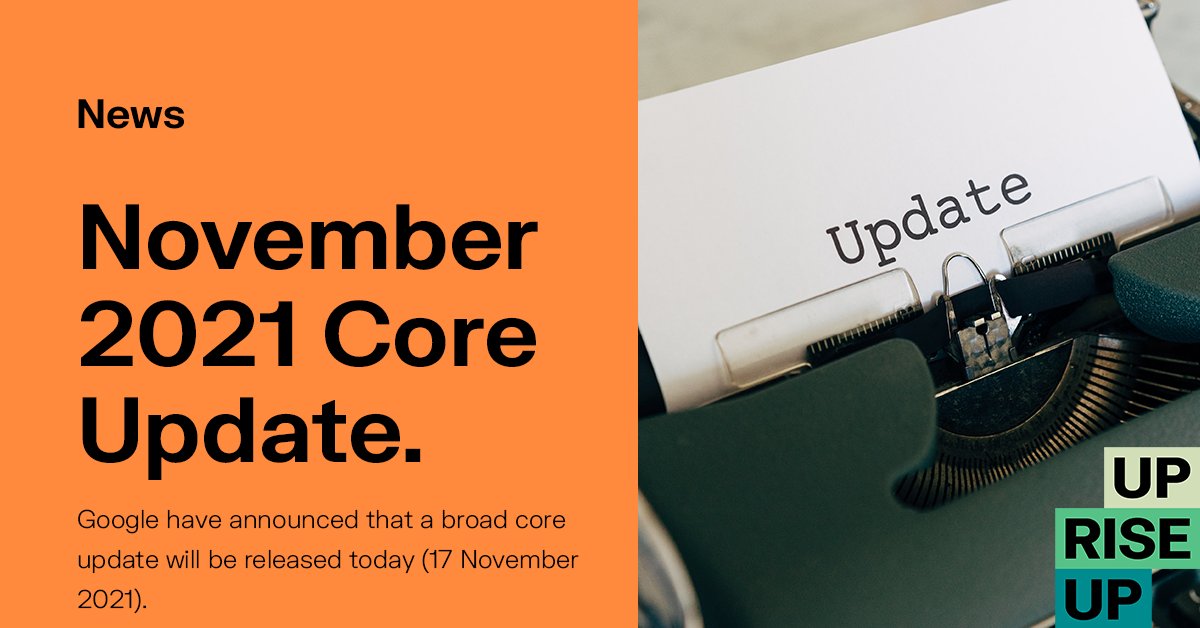 Festive days like Black Friday and Thanksgiving are on the way, so is the Google November 2021 core update. Google has already made it clear that an update to the core algorithm will be out later today. As every year, these updates will be rolled out in order to improve the user's experience and functionalities. These updates usually take days or weeks to complete. It will likely not be completely rolled out until the end of today, even though it will start rolling out today.
Later today, we are releasing a broad core update, as we do several times per year. It is called the November 2021 Core Update. Our guidance about such updates is here:https://t.co/0LAL28ueDq

— Google Search Central (@googlesearchc) November 17, 2021
Before the November Broad Core update goes public, we've compiled some points from Google's Guidance documents that site owners should be aware of. These are the following:
Websites could see a decline or gain in SEO rankings after core updates.

Google has made substantial changes to its search algorithms, and systems in the "Broad Core" update.

It is important to know that a website does not get penalized if it has a drop in traffic or rankings.

Site owners don't need to panic. They should instead focus on reviewing their content and other elements.

Google's search quality guidelines must be followed.
So, what should we expect from this latest update? It is not clear if the update will target content spam, link spam, or any other types of search spam. Google is telling us to comply with the webmaster guidelines.
I expect it to begin in a few hours; these typically take a few days to fully roll out. Yes, we'll post when the rollout begins. We don't post when it ends because there's typically other updates that are always happening, too. But after a few days, as said.

— Danny Sullivan (@dannysullivan) September 24, 2019
 Is the Update Going to Impact Your Website?
Google has offered advice on what to do in case you're negatively affected by a previous core update. There are no steps you can take to get your pages back on track. Google has provided a list to help you think through if your website is affected by core updates. Google claimed that there is some recovery from core updates but that the largest change would be after another core updating.
This November core algorithm upgrade is surprising considering Cyber Monday and Black Friday are just around the corner. Google released this third major core update in 2021.
We anticipate that the Google Core Update will be available in a matter of weeks. We'll keep our readers informed about the November 2021 Broad update.
Check Out: What is IndexNow Protocol?