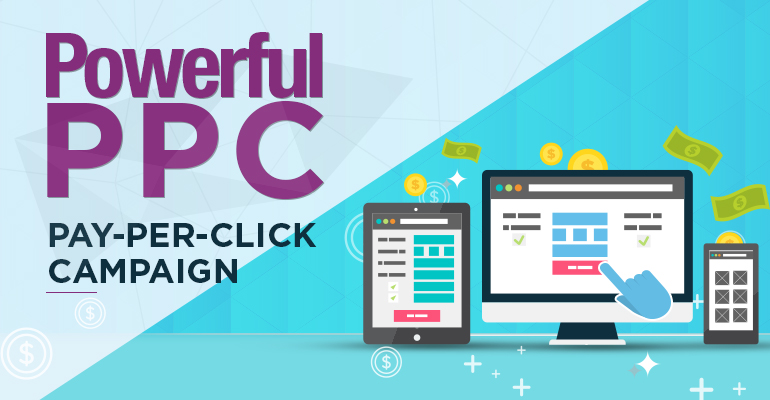 PPC is a type of digital marketing tactic that companies use to generate traffic and conversions via search engines. You could be seeking ways to bring in your first sale and traffic for your new venture or you might be looking at ways to expand your online presence for your brand. PPC, also known as Pay-Per-Click advertising, permits marketers to pay when their advertisement is opened by an Internet user. This type of online advertising model allows marketers to place ads in the section for sponsored results on the results page of the search engine.
When the appropriate keywords and audience requirements are set, advertisers place bids on the value they believe to be worth the click. The ads are displayed on the sponsored hyperlinks on the page results and a small amount is charged each time the ad is clicked. Thus, the name pay per click advertising. The most well-known PPC advertising services are provided through Google, Bing, Facebook, and as well as Yahoo Search Marketing.
PPC marketing is a fantastic option to market your company and attract new customers, However, it can be complicated for those who are new to the platform.
In this blog post, we'll assist you in understanding the basics of PPC, how it functions, and how you can make use of it to boost the performance of your company. We will also explain the various platforms where they function.
What Does PPC Mean?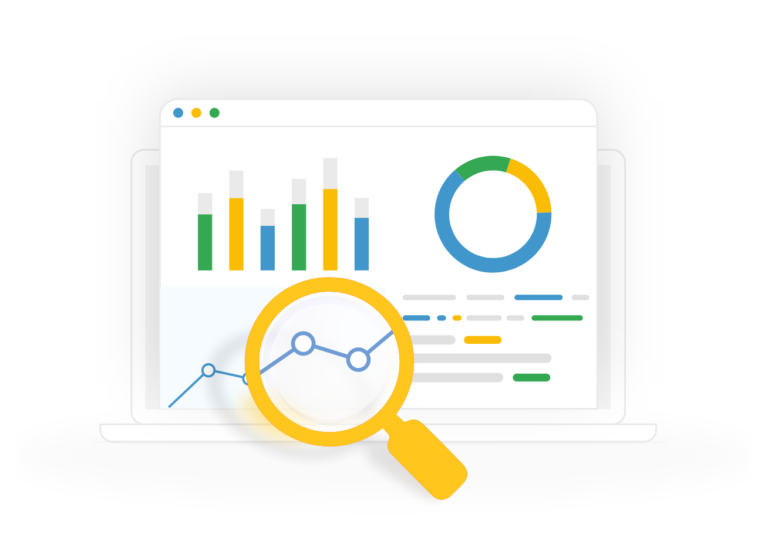 "Pay-per-click" (PPC) can be described as an advertising strategy that allows advertisers to post ads on a platform and pay the host of the platform each time their ppc ads are clicked.
The purpose of an ad is to direct the user who clicks on it to the website or application of the advertiser in order to perform a useful action like buying an item.
PPC can be used to achieve various types of goals for campaigns that include:
Growing sales

Generate leads

Inspiring brand awareness
The different kinds of PPC advertisements include local ads, search ads, display ads, video ads, and remarketing. These ads are displayed on social media websites, pages as well as mobile apps. They typically look like the content that is displayed around them. For instance, ads on social media platforms like Facebook and Twitter follow a similar format to organic posts, but are marked by "Sponsored" as well as "Promoted".
Businesses utilize PPC to generate sales, traffic, or inquires from their intended customers. The most popular PPC platforms provide a huge range of targeting, which means that you can display ads to only those who are a good fit for your target audience.
PPC gives you the chance to reach out to your target audience in a moment when they are searching for an organization similar to yours. It also allows you to collect data that will aid in improving the effectiveness of the method over time. Paid advertisements are a major business. It is stated that Alphabet (Google) alone makes around $162 billion a year from their advertising platforms.
The Perks of Using PPC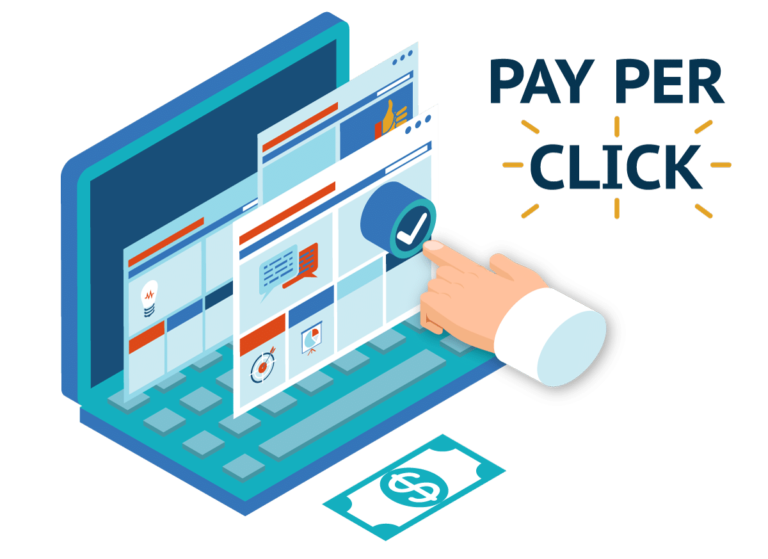 There are numerous benefits of advertising via pay on click:
PPC can be tracked and measured.

 

You can track the results of your campaigns with respect to clicks, impressions, and conversions.

You can also track the amount of traffic you're getting, and how your results are related to your budget.

It gives a deeper understanding of the behavior and patterns of the search done by your audience.

Contrary to SEO, PPC allows you to set up campaigns quickly that create ads and identify new customers and prospects.

You also get budget flexibility.

 

You can establish your budget for advertising and decide how much you'd like to spend.

 

For instance, if you are seeing good results from your campaign, then you could increase the amount quickly.

You have a wide range of targeting options, regardless of whether you're looking to target specific keywords with the search engine or concentrate on certain demographics on the display networks.

Your ads will work across all platforms, which includes desktop and mobile devices.
The Working Model of Paid Search
When advertising through Pay-Per-Click ads, advertisements can be bid on using a process that is known as The Ad Auction. It's a process that is automated and that is followed by the big search engines that assess the legitimacy and importance of ads that are displayed on their results pages.
A mixture of many elements, such as bid amount along with the caliber of the advertisement will determine the winner who will be in the top spot. Auctions are what keep the machinery that makes up PPC moving. They begin when a person is searching for something using an internet search engine.
If there are advertisers who are interested in showing ads relevant to the user's search question, an auction can be activated based on the keywords being bid upon by advertisers. Use search engines to discover relevant keywords that have sufficient volume and cost per click models. After you have identified the appropriate keywords, you need to create an advertisement and then set it up on Google's search engine platforms. Incorporate the keywords you wish the advertisements to trigger.
Set the bids to determine the amount of space in the ad section of results that the ad displays. In addition to bid price the platform also analyzes other factors such as quality score and ad extensions in order to decide which ad is suitable to be placed in the top spot. For instance, the quality score adds to the quality of your advertisement by assessing the relevancy of your advertisement along with the landing page experience as well as click-through rate.
Check Out: 18 Digital Marketing Trends For 2022
Are SEM & PPC the Same?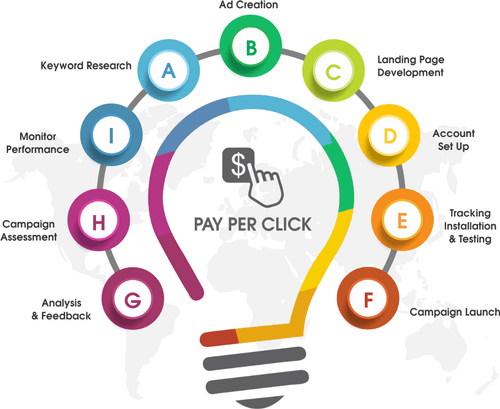 Because SEM and PPC are both related to the promotion of search engines, it's common to get confused with both terms. While PPC advertising is more likely to refer to the kind of advertisements you can see on the top of a page listing results, SEM is a broader term that covers a variety of advertising through search engines.
Search Engine Marketing (SEM) encompasses both organic and paid methods of digital advertising. The purpose of SEO is to improve the visibility of your company on important search engine sites. This includes SEO, or search engine optimization (SEO) as well as pay-per-click advertisements.
Major Platforms For PPC Management
These are some of the major platforms that are used for PPC management. These can drive traffic to your website or the product page.
Google Adverse
It is a part of Google, Search Partner sites as well as Display Network sites. Google Ads is the biggest pay-per-click service. Google Ads was launched in October 2000 and has been through numerous iterations in the past 17 years. Google Ads is geared toward all kinds of businesses that range from small companies up to Fortune 500.
Microsoft Ads
Bing Ads is also known by the name Microsoft Advertising, which in a similar manner as Google Ads, lets you create ads on Bing and also AOL and Yahoo. Yahoo as well as AOL.
From a perspective of management from a management perspective, both platforms are very similar in terms of management; The main difference lies in the size of the market and potential reach. According to estimates in June 2020, Google's shares of the market within the US is 87.71 percent, Bing 6.99%, and Yahoo 3.44 percentage.
However, Bing Ads can still generate traffic and converts as well, and its ROI is frequently stated as being higher than Google Ads, albeit at less volume.
Here are some of the other ads platforms that you can make use of.
Bidvertiser
RevContent
AdRoll
Facebook Ads
BuySellAds
Advertise.com
Adblade
LinkedIn Ads
Twitter Ads
Amazon Ads
Adrecover
Primary Factors To Check-in PPC Management
These are some of the factors that are vital to look out for in PPC management.
Keywords
Keywords function as abstract representations of a variety of search terms that are susceptible to irregularities such as spelling mistakes.
Depending on the match types they select depending on the type of keyword match they use, advertisers can match searches with greater or less accuracy. For instance, advertisers could select to match keywords to the exact search terms or permit variations, such as different word order and spellings, as well as the addition of additional terms.
Negative Keywords
Alongside the positive words, In addition, negative keywords can be used to remove non-qualified traffic. For instance, a person who is searching to find "free mugs" isn't searching for a purchase. If you add "free" as an unrelated keyword and an ad by the advertiser isn't displayed when a query with this phrase is typed. For companies that sell expensive items, "bargain" or "cheap" similar terms could be great negative keywords.
Ad Rank
It's much more important to win at auction than just having the highest bid.
Search engines also consider different factors to decide which advertisements should be on the top and most valuable place within the SERP.
Google and other search engine have methods of incorporating other factors to determine ad rank.
Google, for instance, looks at:
Bid amount.
Quality and relevance to the ad.
What is the context for your searching?
Impact of format (e.g. the fact that it has extensions that improve the design of the advertisement).
Campaigns
If you do not have an account that is large typically, you'll only be able to run a handful of campaigns within your account. Campaigns are comprised of several advertising groups, which are then, in turn, filled with advertisements as well as keywords.
Most of the time campaigns should be designed on the method you intend to allocate funds or establish objectives.
Ad Group
Ad groups are part of campaigns, and they are where the keywords and ads are placed. Ad groups as distinct groups of ads that are activated by specific keywords.
The amount of ad groups that you can have in an ad campaign is contingent upon your company's needs and the number of keywords you are bidding on. You can add more than one keyword (and matching types) in an advertising group. Certain PPC experts prefer using an arrangement called SKAGs ( single keyword ads) that contain just one keyword in each group that allows for the greatest control over bidding and targeting.
Budgets & Bids
To be a part of the auction, advertisers have decided on the amount they're willing to invest in any given keyword. This is achieved by setting budgets on a campaign level and bids at keywords or ad group levels Budgets are set at the campaign level. Budgets may be exceeded on a daily basis, however, they will not be surpassed every month.
Budgets must be set according to the overall budget strategy, however, bids can be an effective method of limiting spending. Every ad group must be bidding, however, keywords-level bids can override those at the level of the ad group. A lot of advertisers utilize automatic bidding techniques.
Does Quality Score Matter? 
The Quality Score is the rating of the search engine of the relevancy and quality of your keywords as well as PPC advertisements. It is a major influence on the effectiveness and cost of paid search ads when it is used to calculate costs per click.
The elements that impact your score on quality are:
Keywords that are relevant to the group

Click-through-rate (CTR)

Relevance of landing page and quality

Quality of the test and its relevance

Your account performance
PPC Models
Typically, the pay-per-click rates are calculated using the flat-rate model or bid-based model.
Flat Rate
In the flat rate pay-per-click model, advertisers pay an advertiser a fixed amount per click. Publishers usually keep a record of various PPC rates for different sections of their site. It is important to note that publishers are typically open to discussions regarding pricing. Publishers are very likely to reduce the price fixed if an advertiser provides an extended or high-value contract.
Bid Based
In the bid-based model, each advertiser submits an offer with a maximum amount they're willing to spend for an advertising spot. Then, the publisher conducts an auction by using automated tools. Auctions are conducted whenever someone visits the spot.
How To Improve your CTR?
The clickthrough rate is the ratio that measures the number of viewers who see your ad are clicking on it. A high CTR signifies that your ad is relevant and useful to viewers. It's also a crucial component in Ad Rank.
To increase the effectiveness of your advertisements You can put special offers into your headline, such as "Hurry to get 60% off with Free Shipping"

Include the primary keyword in your headline as well as the display URL

Make use of ad extensions, such as third-party rankings and reviews to improve the visibility of your ads
Must Read: 13 Trending Social Media Updates
Wrapping Up!
PPC advertising has proved to be a reliable and lucrative way to reach B2B, B2C, non-profits, and other companies that require rapid, high-quality visitors and conversions.
Given the many benefits PPC can provide, there's not much chance of losing by trying it to see if it's able to improve your results and collect an abundance of data to help you with your other optimization and marketing strategies.