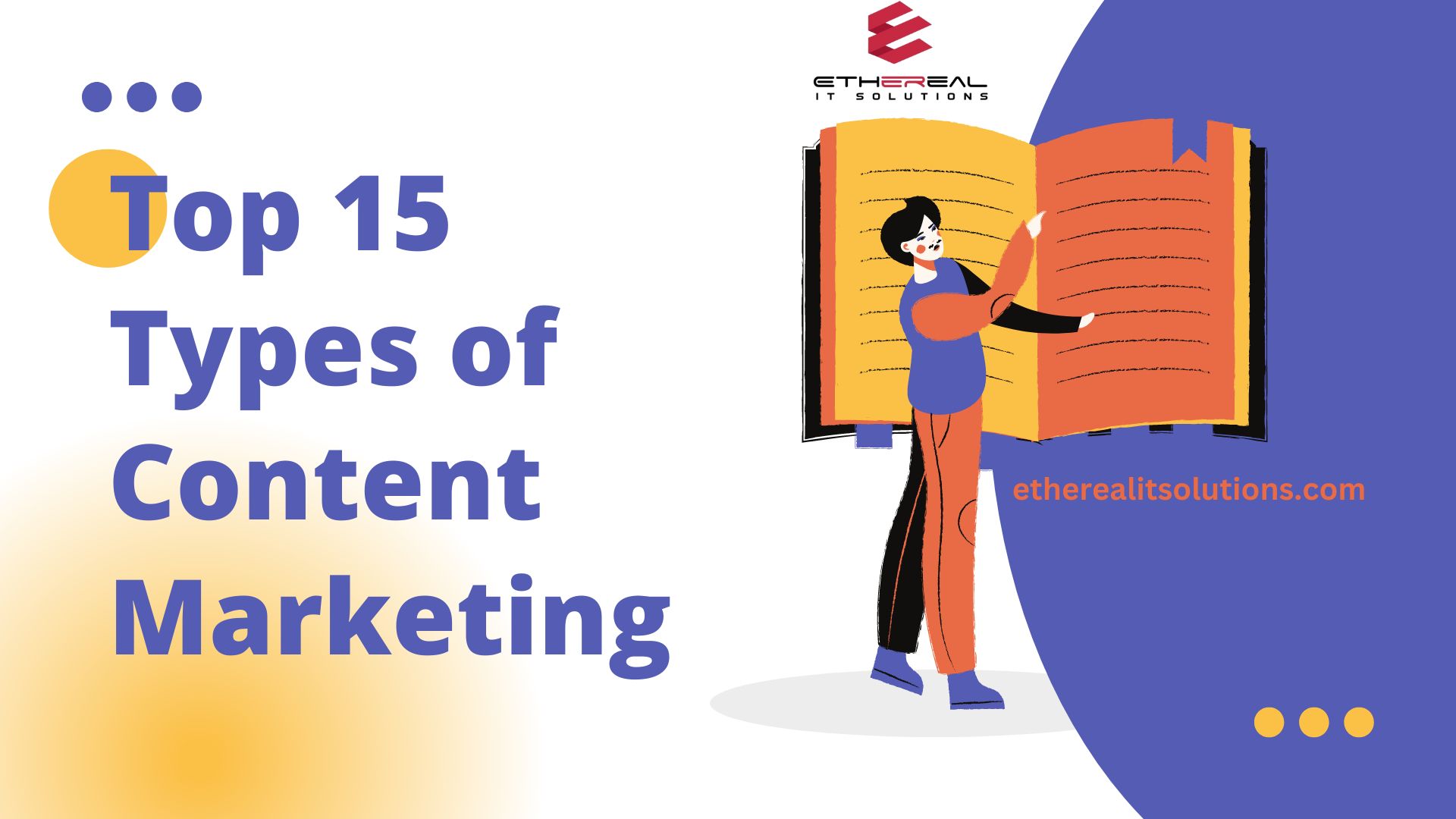 These days, we have started consuming a lot of content. We watch movies, shows, and youtube videos, and read articles, newsletters, etc. all the time, from traveling to having meals. This is the reason why content creation has become a whole new industry. Every day, the number of consumers of content just keeps increasing. 
Taking advantage of content consumption, brands have also started marketing their brand and products through content. Now you can see brands posting YouTube videos, blogs, product reviews, etc. All in all, content consumption has resulted in a new branch of marketing, Content Marketing. If you want to grow your brand, then it is very important to use the correct content marketing. 
In this article, we will tell you about content marketing. We will also cover types of content marketing, their purpose, importance, and basically everything that you need to know. If you also want to see your business successful, this write-up is a must-read for you. So without any further ado, let's just dive into it. 
What is Content Marketing?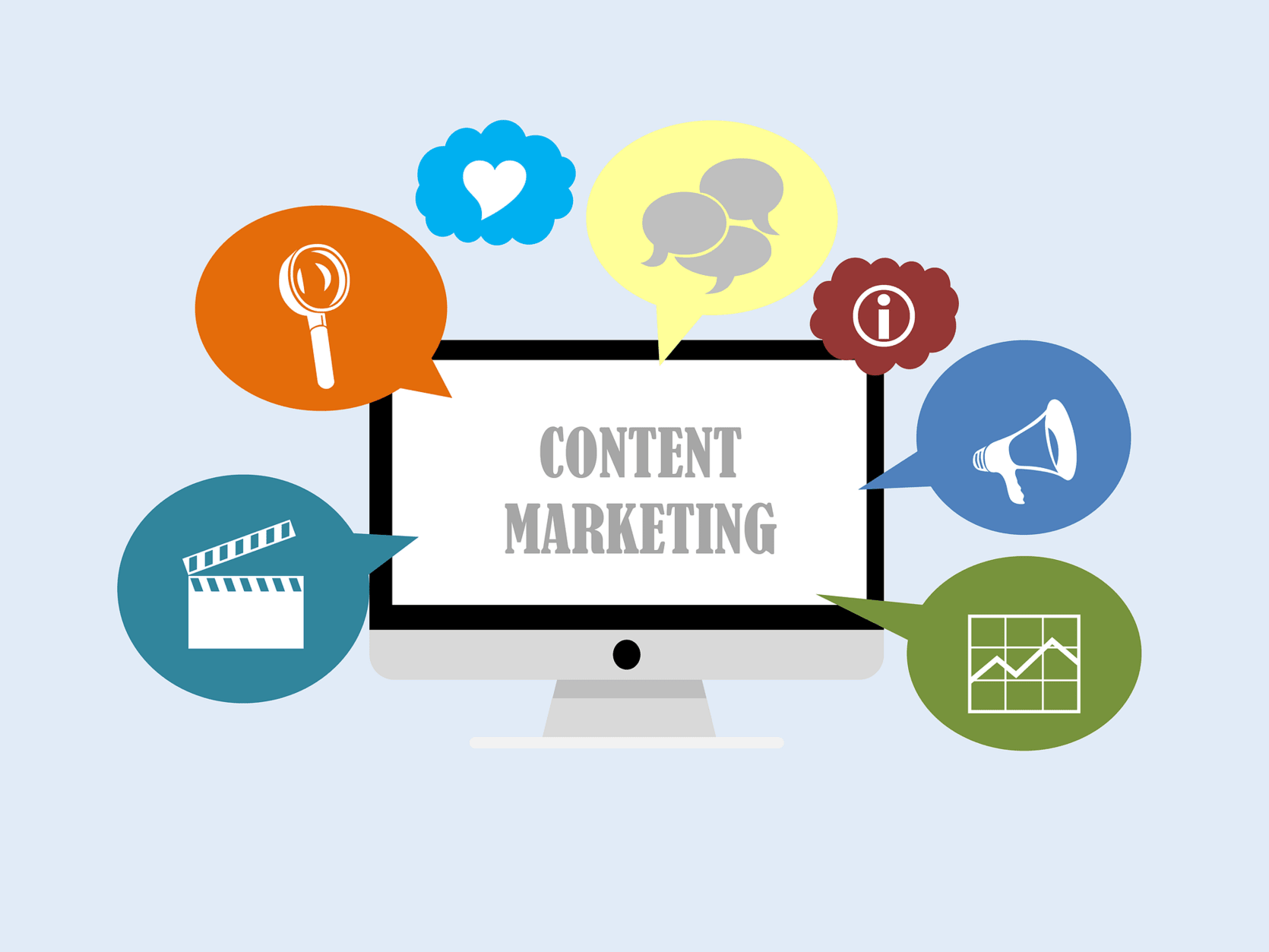 We all consume content in one form or the other. Movies, shows, OTT platforms, blogs, reviews, newsletters, memes, everything is content. Content marketing means the marketing of your brand or its products among the audience and potential customers through the use of content like videos, blogs, infographics, reviews, etc. 
In content marketing, the content usually revolves around your brand and is usually uploaded on the internet. For successful content marketing, the content must be new and engaging. If you use boring content, then it will not catch the audience's attention. 
In order to target different kinds of audiences, you can use different types of content marketing. For example, if you want to grab the attention of youth, you can post memes, videos, quizzes, etc. But if you want an older audience, probably in the age of 50 to 60, then you can go for newsletters or blogs. You can use different types of content marketing examples to target your audience. 
15 Types of Content Marketing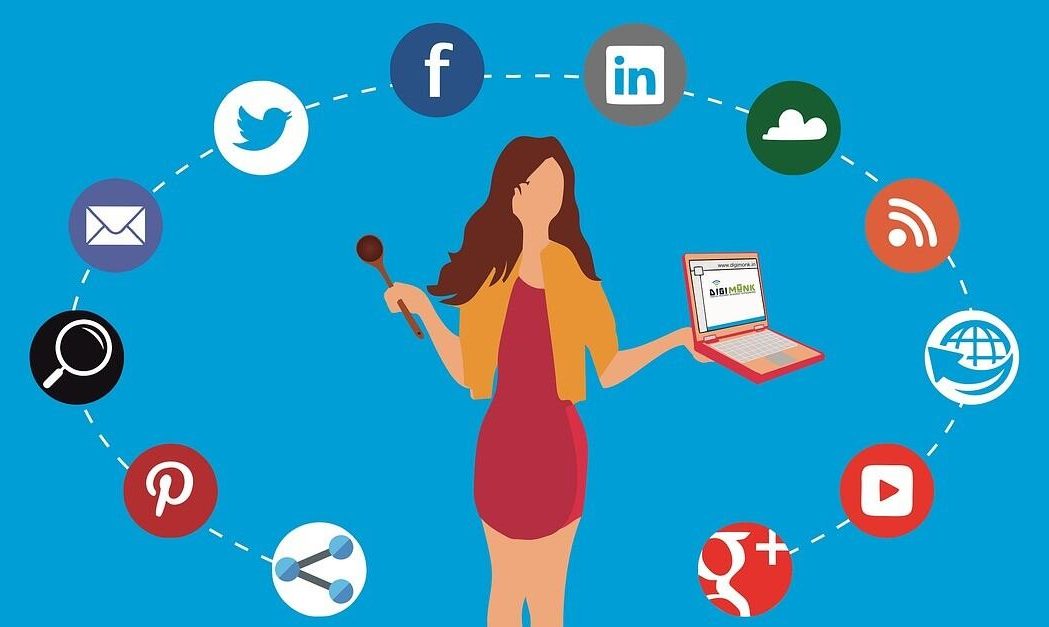 Now that you have an idea about content marketing, here we will be focusing on the types of content marketing. There are majorly 15 types of content digital marketing, and each comes with its own set of merits and demerits. You can target different audiences with different content marketing. 
1. Video Content 
As per research, people spend around 100 minutes every day watching videos and more than 54% of people refer to videos when they want to know about something. In such a scenario, a brand can make engaging videos to spread awareness about its products and services. 
Brands can post videos like tutorials, customer reactions, manufacturing processes, etc. These days, you can find various types of brands, from cosmetics to technology, posting engaging content on their YouTube channel and website which ultimately results in more sales. 
If you have a small brand, it might be difficult for you in the starting stage to produce, edit, and publish the videos, but it will be beneficial for you in the long run. Moreover, for better results, you can also ask influencers or famous personalities to feature in your videos. 
2. Blogs 
The next content marketing type on our list of types of content marketing is the blog. Blogs are basically informational write-ups that help in spreading awareness about the brand and its products. In the blogs, you can inform people about the ingredients you use in the products, how to use the products, etc. 
In order to help your blog rank, you can use tools like SEO and with the perfect keywords, more people will read your blog. Moreover, free websites like WordPress can be used to post blogs. 
Blogs are the best content marketing examples if your target audience is older people around the age of 50 to 60 because they are more into reading rather than adults and teenagers. You can also include things like points to remember, FAQs, etc to increase the readability of your blog. 
3. Infographics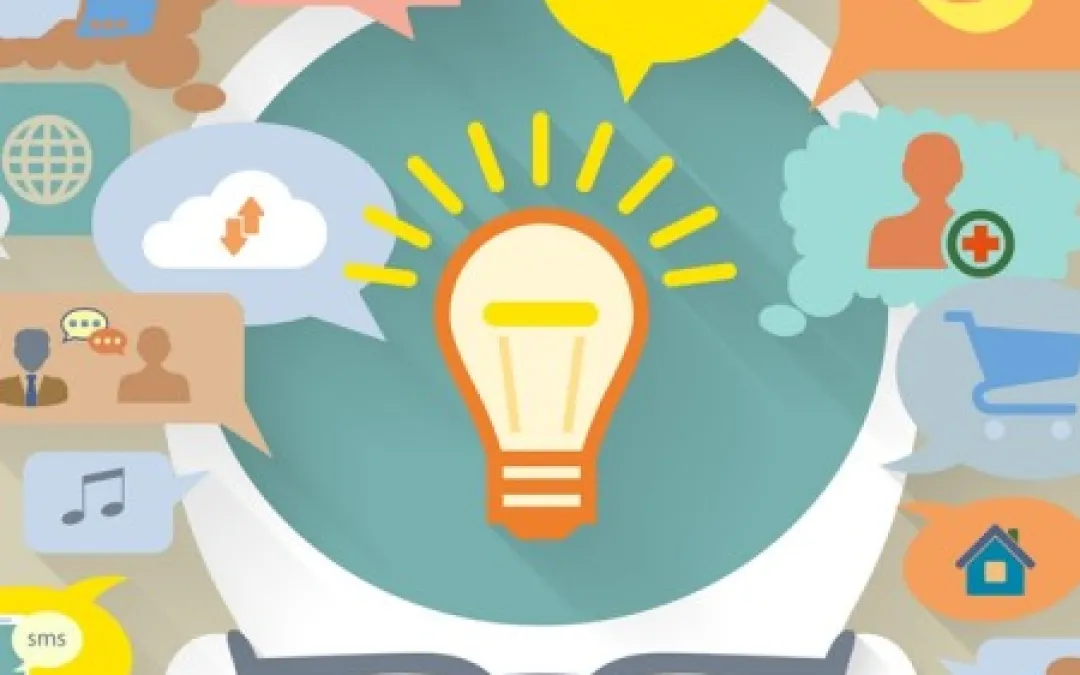 Infographics are basically pictures with minimal text that allows a user to understand processes like How to Use. Sometimes reading plain blogs and a lot of text can be boring, that is when infographics help. They explain a complex process or thing with simple pictures and the least text. 
Infographics are good content marketing strategy examples for products that kids use. Because kids cannot understand a lot of text and pictures are eye-catching for them. The impact of infographics is fast and super strong. 
4. eBook 
If you think that a blog is not enough to cover a topic then you can also go for an eBook. An eBook is basically long-form written content that gives information about any particular topic.
One of the best content marketing strategy examples is providing the eBook through the mail. This way, you can ask the users to provide their email addresses in order to get access to the ebook. Later you can use their email ids to provide them with other information as well.  
5. Memes
One of the b2b content marketing examples for youths and teenagers is memes. Memes are basically single-picture jokes on some particular templates. These days, most brands keep up with the meme trends, and some even hire special members to work with their brand. After all, who does not like laughing? And people always go for funny things. 
6. Influencer Marketing and Paid Ads 
With the popularity of social media, influencing people has become a real career. People who have large number of following on social media and post content and provide information about any particular niche are called influences. 
Influencer marketing is basically a type of content marketing where the brand asks the influencer to post about their products in return for some shared benefits. While scrolling through Instagram, you might have "paid partnership" on some posts. They are a part of influencer marketing. 
7. Reviews and Testimonials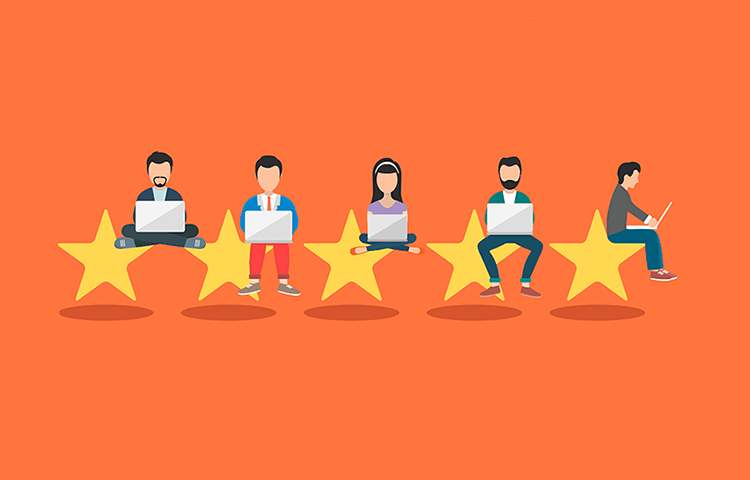 Next on the list of types of content marketing are reviews and testimonials. These reviews and testimonials can be either in the form of videos or write-ups. In this, you can ask your clients and customers to write honest reviews about your products or services. 
Having reviews and ratings on your page is very important because before referring to your products and services, most people would check your ratings and reviews. It increases the trustworthiness of potential customers or clients. 
8. Guides and How To
If you want to increase the engagement of your brand then guides and how to are one of the best ways to do so. This shows your customers that you care about them and want them to use the products effectively. To grab more attention from your audience, you can provide guides not only related to your brand and products but other related services as well. 
For example, if your company makes cameras, you can provide information to people regarding how they can click perfect pictures, editing tips, different posing tips, etc. 
9. Checklists 
You know how helpful checklists are, right? If you have to do several tasks in a day and you think you might forget some of them, you can make a checklist of all the things that you need to do step by step. 
Similarly, the brands can also provide the step by step processes for particular tasks so that the customers or potential customers do not suffer in between the task. All in all, checklists can be a big help for people. 
10. Whitepapers 
If you need a writeup that is more than a blog but less than an eBook then whitepapers are the right choice for you. Whitepapers are basically long-format readable content that provides information on any particular topic. 
If you want to offer your customers detailed fact-based researched information then you can definitely go for whitepapers. As per research, around 71% of people refer to whitepapers before making any big purchase. Hence, these should not be taken lightly. 
11. Case Studies 
Another content marketing type on the list is case studies. A case study is basically a piece of detailed information regarding any particular case along with its timeline. According to your brand, you can post about any particular case that your company dealt with. 
For example, if you are a skincare brand and want to post about acne reduction cream, you can take the case of any particular customer that used your acne removal cream and how it impacted their acne, how much time was taken in healing the acne and totally removing them. 
12. Social Media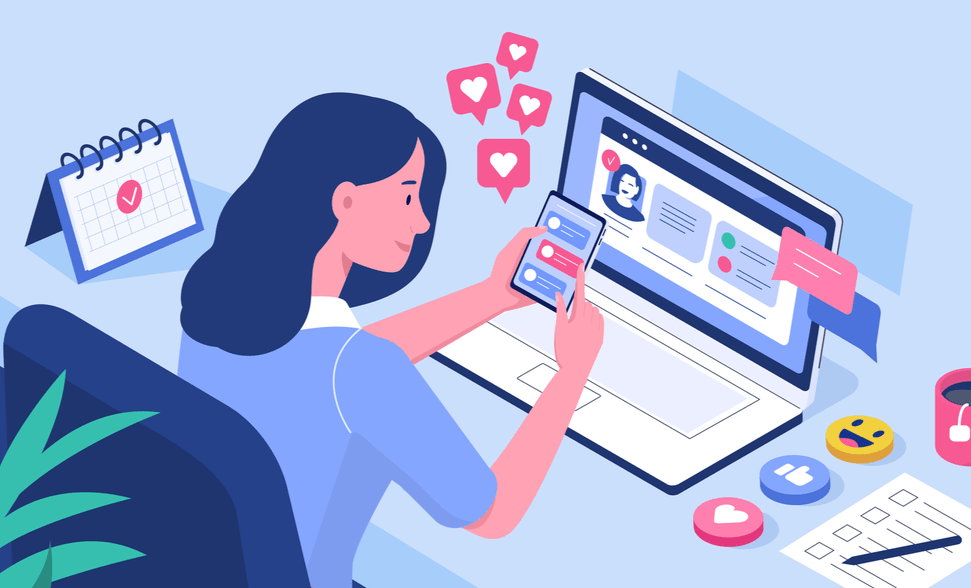 We are just living in the era of social media. When people wake up, they check their social media first, and before sleeping, they spend hours scrolling their social media platforms like Instagram, Facebook, LinkedIn, Snapchat, etc. 
So in digital marketing, social media platforms are one of the best ways to spread awareness about your brand. You can post content like short videos, lives, pictures, etc to promote your business. Moreover, you can also pay influencers to promote your brand and its products. 
13. Quizzes
Winning something gives us the dopamine that we need. In this type of content marketing, you can create quizzes related to your brand and products or any general topic. Along with this, you can also offer some particular rewards like discounts or free products, so that more people engage with your brand.  
14. Interactive Content and Events 
One-sided content like blogs and videos can be boring sometimes, so many brands have started creating interactive content to engage more users. These contents are usually posted on social media. 
Also, many brands like Maybelline, Tinder, etc. also organize live offline and online events so that more people can get to know about their brand. This is a great way to increase the overall engagement of the brand. 
15. Tools
Who does not love to get things for free? In order to increase the number of visitors to your website, you can offer free tools to your users. For example, if you offer financial planning services, then you can offer free budgeting tools to your users. This will make your users come to your website again and again and ultimately, following the funnel rule, some will end up opting for your services. 
Moreover, you will have access to your user's data, so if you feel like some users are not able to plan their budgets properly, you can show them extra ads and notifications regarding your services. You can also offer things like free first consultation, some discounts, etc. 
What is the Main Purpose of Content Marketing?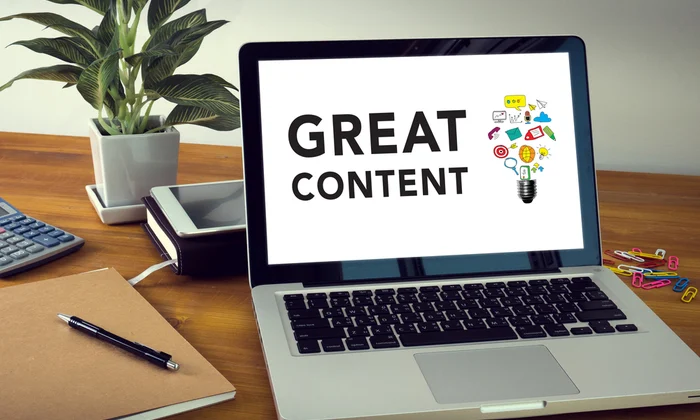 The main purpose of content marketing is to spread awareness about your brand and its product with the help of content like videos, blogs, newsletters, social media posts, infographics, etc. Content marketing helps in increasing the overall engagement of your brand by retaining the audience on your page. You can use different types of content marketing to target different types of audiences.  
Why Content Marketing is Important? 
In the current scenario, content marketing has become very important for brands because of the increase in content consumption. If you want to have a business, it is very important to have an online presence. If you post content on social media and your website, then only people will engage with your brand. 
Moreover, the quality of content that you post represents the quality of your products and services. If you do not have an online presence, most people would think that it is a fraudulent brand and would not buy products from the brand. 
How to Select the Right Types of Content Marketing? 
Now that you are well aware of the types of content marketing, it is time to see, which type of content marketing would work for your brand. Which content marketing you should use, it mainly depends on two factors: 
The product or service that you are offering

Your targeted audience 
For example, if you offer digital marketing services, posting a blog or video content on LinkedIn would work for you. However, if you are a makeup brand then posting tutorial videos on Instagram and YouTube would work for you. In order to perfect your content marketing skill, you need to know your audience as well as provide quality content. 
FAQs: Frequently Asked Questions 
Q1. What type of content is used in content marketing?
Mostly, engaging and user-friendly content is used in content marketing. Here are some of the forms of content that are used in content marketing: 
Blogs 

Videos

Newsletters 

Memes 

Infographics 

Interactive Content and Events

Checklists

Reviews and Testimonials 

Whitepapers

Influencer Marketing and Paid Ads
Q2. What is the main aim of content marketing?
The main aim of content marketing is to grab the attention of the audience by creating engaging and informational content that ultimately helps the user. 
Q3. How does SEO help in content marketing? 
SEO means Search Engine Optimization. If you optimize your content with the help of proper keywords that you get from the search engine, it will improve the engagement of your content as your content will rank on top.