Best Website Design Company in New Jersey
We Deliver the Latest Web Design Technologies To All Of Our Worldwide Clients!
Get Your Free SEO Audit Report
Get The Best Cutting Edge NJ web design Operations From Ethereal IT Solutions
Ethereal IT Solutions, as a web design team, always focuses on the overall look of your websites with cutting-edge web designs. We have maintained a strong position in the New Jersey web development sector. Our main focus as a team is to provide easy navigation tools for your websites so that all the customers can get a quality user experience. Our services include Redesigning Websites, Search Engine Optimization, Online Marketing Campaigns, and so on.
With our professional work practices, we have reached the top position in the web designing sector in New Jersey. Our main priority is our clients and the bettering of their website services so that they can attract a newer set of customers. With more than ten years of experience, our designing team has become the go-to web design team as we have stayed ahead of all of our competitors.
Get top & latest designs with the best web design agency NJ
Services We Offer To Our Clients
Our New Jersey web design company at Ethereal IT Solutions has always focused on the on-time delivery of our services to all clients worldwide. At Ethereal web design NJ we use all the recent web development technologies so that we can create the best-looking and functional websites for our clients. In this way, they can turn all the potential clients into official converts. Well, we also provide digital marketing services in NJ to facilitate our clients.
We Provide Unique Website Designs For Not Only Start-ups But Also For The Continous Growth Of Any Established Organization!
Identifying The Goal of Our Clients
We at the New Jersey web design team first identify the overall goal of our clients. In this way, we find out what the website's overall purpose is and who are their target audience. It is very important to identify what is the main goal of the website and who they are catering to, as without it, we can not decide on the look and content of the overall site.
Defining the Scope of the Overall Project
After understanding the overall goal of the website, we move forward to defining the scope of our client's website. In this way, we find out what services and features are required to meet the overall goal of the website. Any website without the proper features or buttons can not be attractive to the customers so we find out the scope of the project.
Without quality content, no website can survive in today's competitive world. Our experienced and effective SEO team works in NJ pretty hard to create quality content for all the pages of the website. We always focus on a singular vision while creating content for our client's websites so that they can provide sufficient information to their customers.
After we create quality content, then we move forward to the visual look of the overall website. As we know, without a unique with just words, you can not hold the attention of a customer for a long period of time. However, defining the look of the website and its overall visual look may be dependent on the preference of the client as it can be defined.
After defining the overall features and look of all the website pages, we move forward to the testing stage as our experienced website design company SEO team makes sure that everything is working smoothly or not. We also put manual browsing options so that we can find out whether there are any problems with the user interface or any broken links.
After we have completed each step, we move forward with the launch of the website. Our team really puts a lot of thought into the timing of the launch as well as the communication strategies so that our clients can promote their services and products through their websites. Our web design team works diligently on each and every step.
Give A New Makeover To Your Website With Ethereal IT Solutions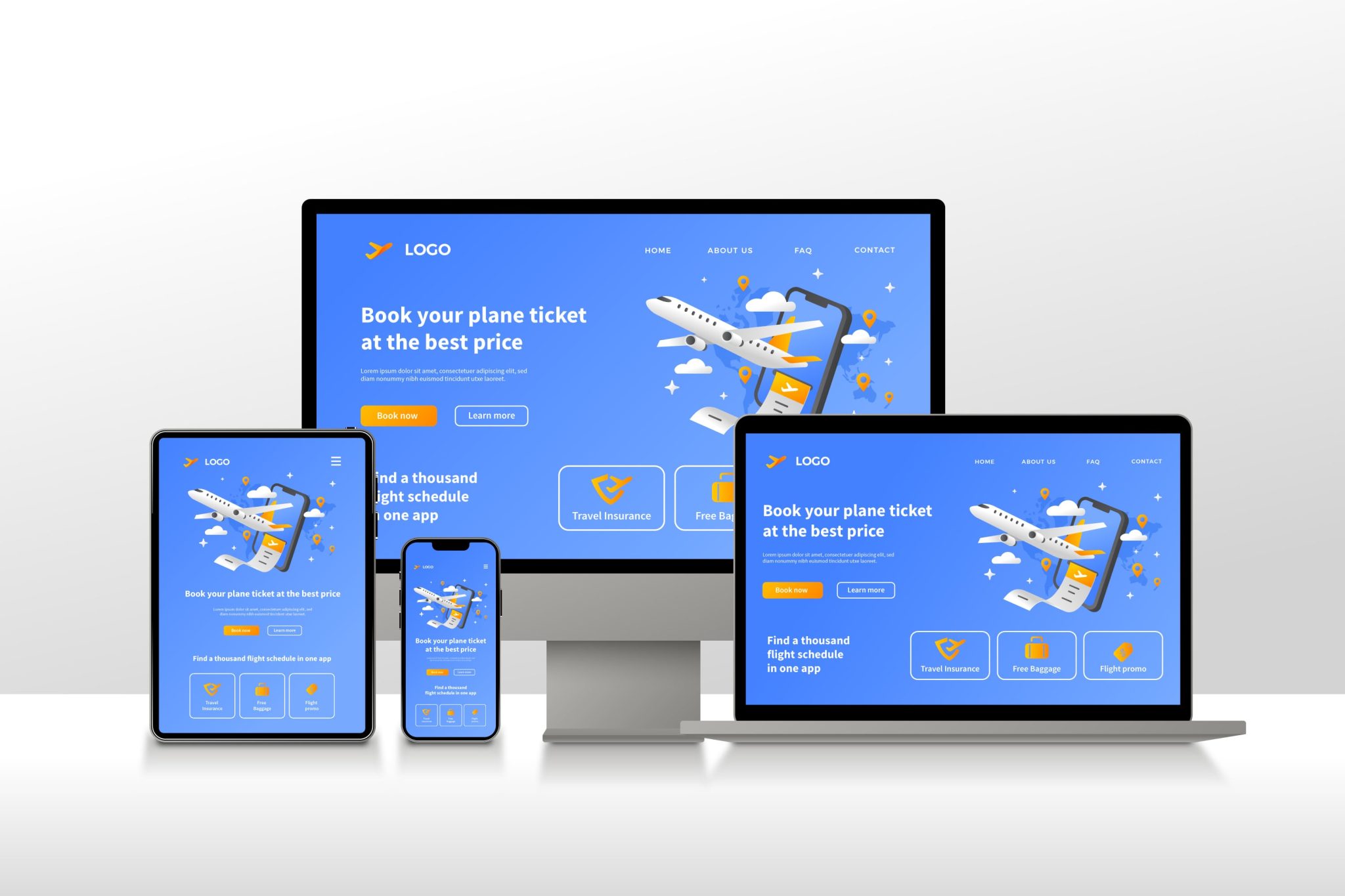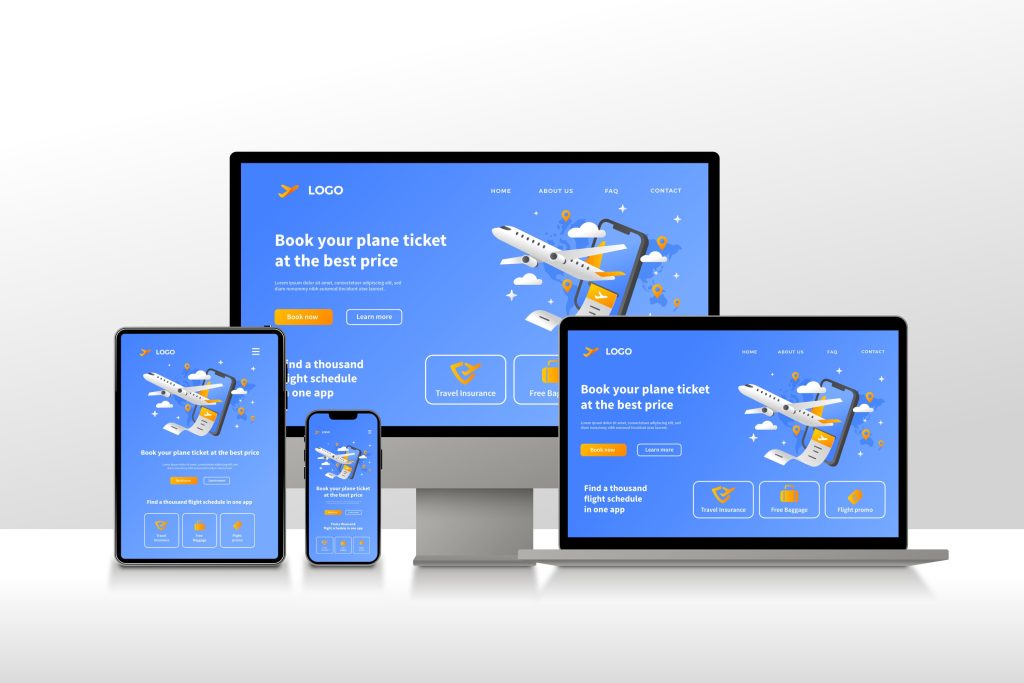 We at the Ethereal web design team have always prioritized the look and feel of our client's websites. As we do understand, it is not just enough to give it a different and unique look. It has to deliver the information to the users as well. The overall navigation process in the website should also be smooth so that all the customers can easily open it on any mobile device as well. So for this, we try to better the overall user interface of the websites in addition to giving it a unique makeover. We—web design company in New Jearsey—have primarily focussed on meeting the requirements of all of our clients, as this has helped us to retain the top position in web designing services in NJ.
Get your dream website ready with the best nj web design company
Why You Should Choose Ethereal IT Solutions
Ethereal, as a web designing team, has always been focussing on giving effective and innovative designs for all our client's websites. We make sure that you can deliver quality services to all of your clients. With more than a decade in web designing operations, we have earned the trust of all of our clients, as meeting their satisfaction rate is our main goal.
Get your dream website ready with the best nj web design company
Our Clients Speak Highly of Us
I was looking for a web designing company in NJ to change the overall look of our website so that we could move up the radar of the top online clothing brand in New Jersey. That's when I came across Ethereal IT Solutions, which really helped me to rank up my online business. With their effective online strategies, we have started to rank even higher than web design NJ as our clothing brand has become really popular in New Jersey.
With the advent of the pandemic, I was really striving professionally as our business operations were majorly affected by it. The Ethereal web design agency has opened up a lot of doors for us as they have given a real boost to our business operations. They are the main reasons why we survived the pandemic, as we have reached a newer set of customers online through them.
When I was finding it hard to operate my business operations in New Jersey, Ethereal IT Solutions really helped me out. With their effective and on-time services, I have turned around my business work drastically with a 40% increase in profit. In this regard, I can highly recommend them for any start-up business as well as they can provide efficient services which can give you a high ranking on search engines.
Frequently Asked Questions
Ready To Start A New project with us?